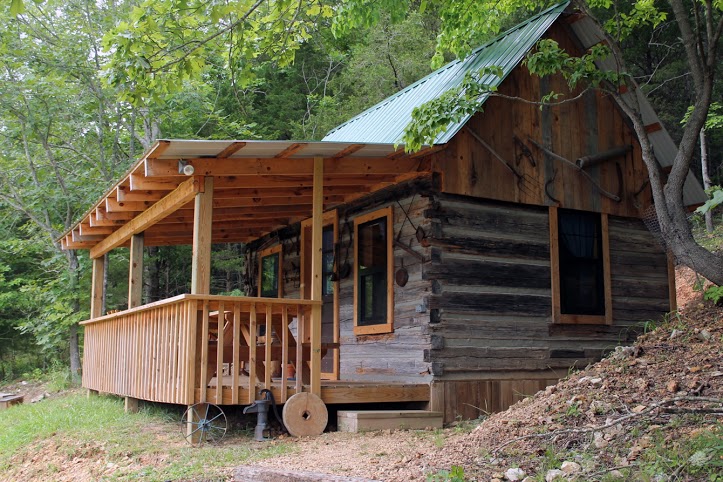 Located on the shore of our small lake, and framed by dogwood and redbud trees….Sleeps up to four adults,  1 queen bed, 1 futon, Loft (without bedding), Restrooms/Showers located at Farm Hall. 2 night minimum. SEE RATES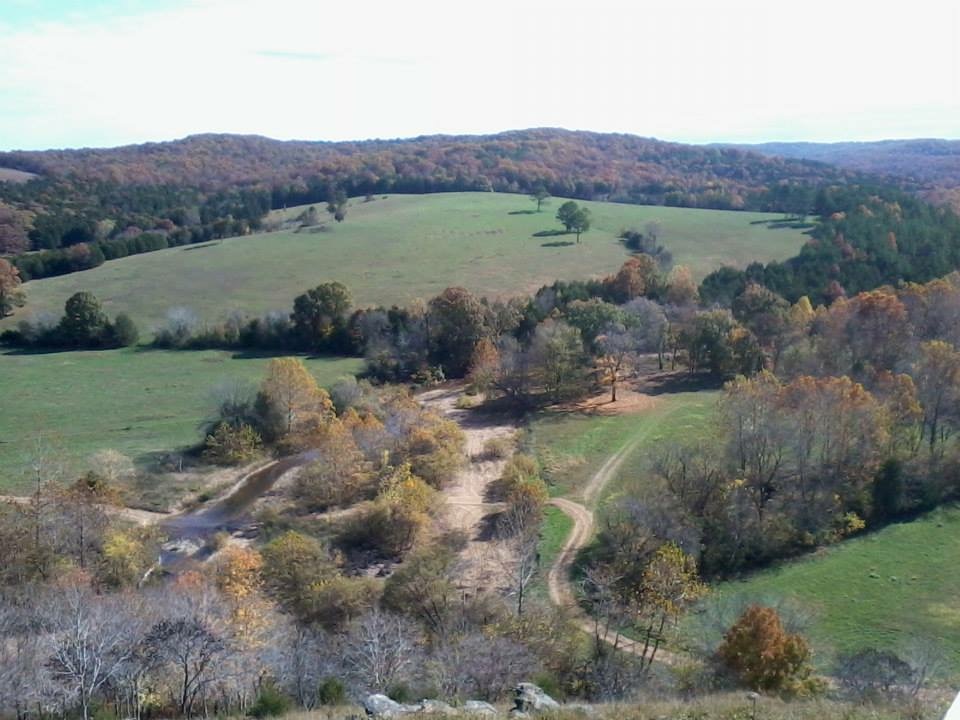 Our largest house with our most spectacular view and 4 levels of decks. Will sleep up to 21 people, with 7 bedrooms and 3 bathrooms available. Includes full kitchen, living room, and all amenities. 2 night minimum. SEE RATES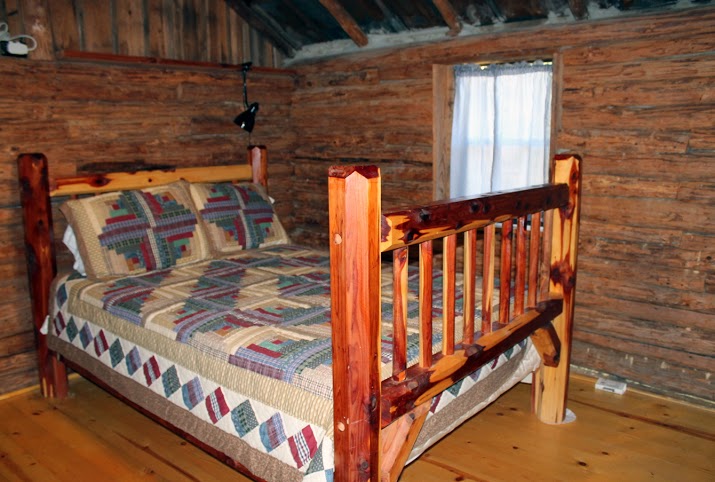 Log cabins have a tradition at Crystal Creek Ranch that goes back to the formation of Shannon County in the early 1800's. Sleeps two adults. 1 full bed, includes microwave and fridge. Restrooms/Showers located at Farm Hall. 2 night minimum. SEE RATES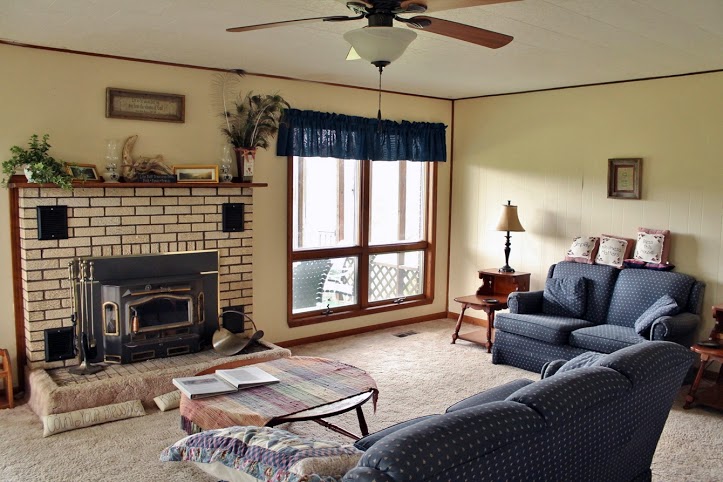 High above the surrounding fields, creeks, and forests, the Cabin Ridge house overlooks miles of Ozark beauty. Sleeps up to 12 adults with 3 bedrooms: 1 queen bed, 2 full beds, 2 single beds and 2 futons. Includes full kitchen, living room, and all amenities. 2 night minimum. SEE RATES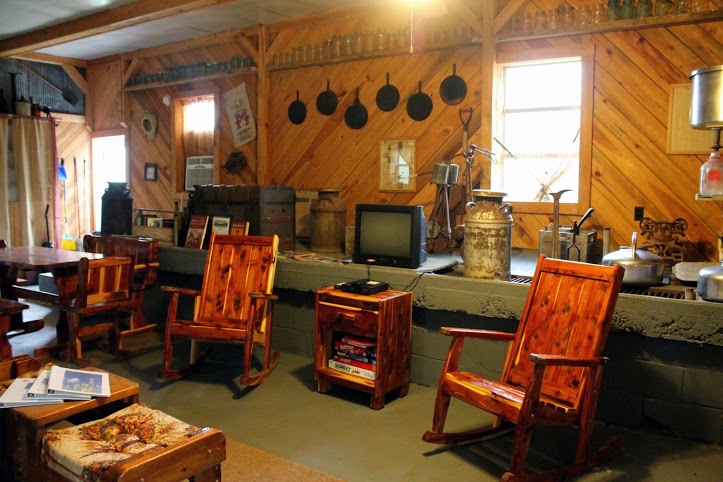 Nestled in the woods sits the Old Red Barn, originally built in the 1960's for use as a milking barn. Sleeps up to eight, with full kitchen, living room, and all amenities combined with rustic histor. 2 bedrooms, 1 bathroom with 1 queen bed, 1 full bed,1 futon and 1 rollaway bed. 2 night minimum.  SEE RATES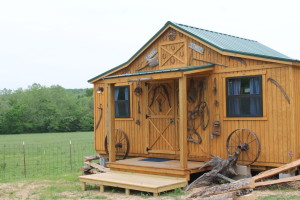 Our Livery Stable cabin is the newest addition to our "lodging adventures" and has a small restroom, shower, microwave and fridge, plus an outside table and fire pit area. Sleeps up to six adults. 2 queen beds, 1 futon.  2 night minimum. SEE RATES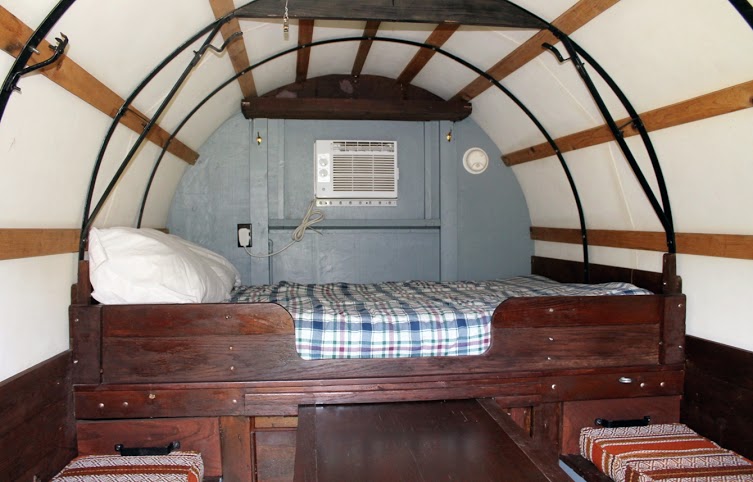 Our Sheepherder's Wagon is original and was built by a retired shepherd who spent many years in Colorado, tending his flocks in similar wagons. Sleeps two adults, 1 full bed. Tents permitted. Restrooms/Showers located at Farm Hall. 2 night minimum. SEE RATES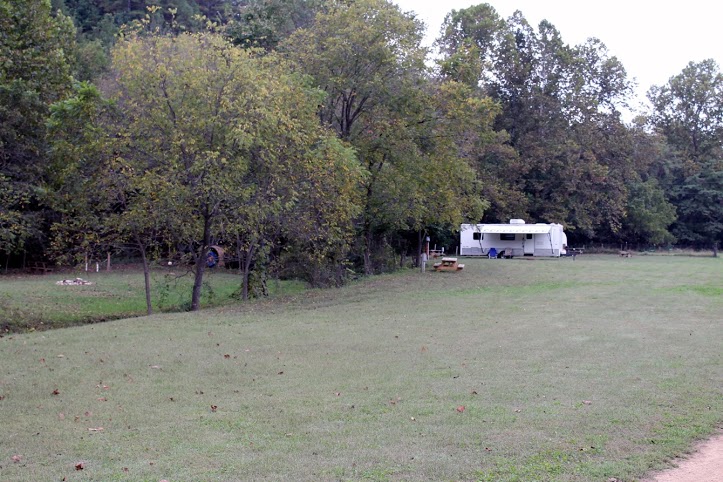 Our RV area has eight separate 30 amp. hook-ups and is located near our Farm Hall. Showers and restrooms are available at the Farm Hall as well as recreation and nighttime fire areas. We have limited water hookups, and no dump station available. 2 night minimum. SEE RATES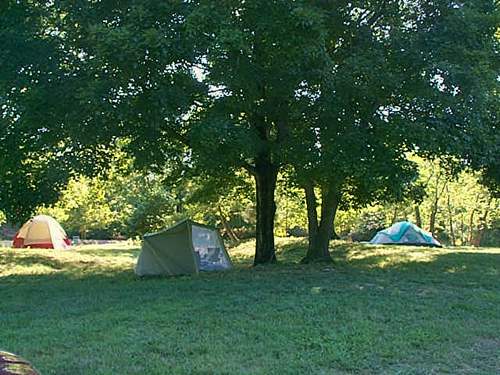 Set up your tents or campers right next to the gently flowing creek, under large shade trees. Picnic tables and fire area provided. Restrooms/Showers located at Farm Hall. 2 night minimum.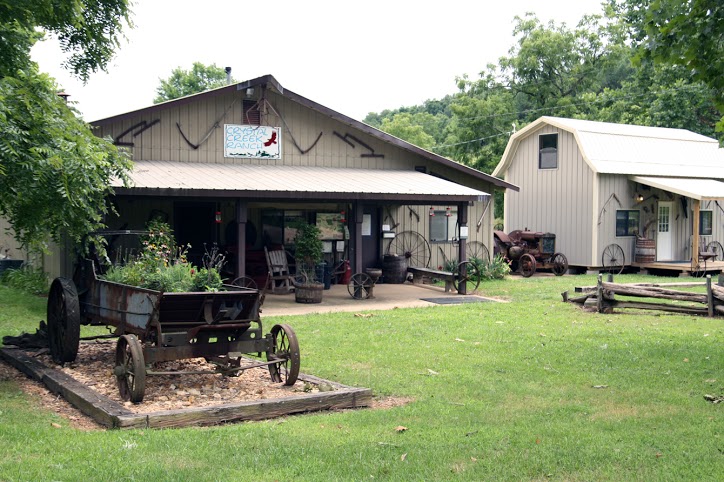 Available for one day rental
Will accommodate 100 people or more, with tables, seating, kitchen and restrooms. Ideal for weddings, reunions and large group gatherings.  SEE RATES
*All prices are subject to availability and can change without prior notification.